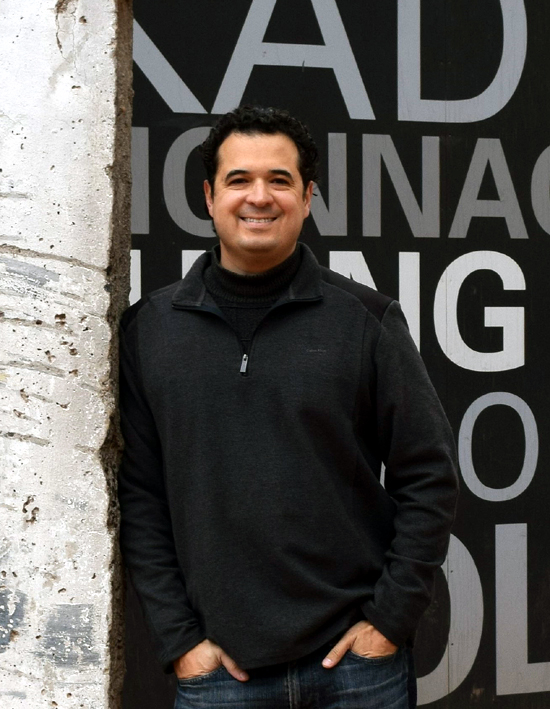 Christopher Beltran is a successful energized entrepreneur with a particular passion for working with amazing people, while building great experiences at high-impact companies that move the world forward in a positive way.
I love experiences that make dreams come true for those around me, whether it's the wonder of technology that never quits, the company of authentic friends, or a golden passport to all the world has to offer. – Christopher Beltran
Christopher is a founding member of the Silicon Valley Blockchain Society, an invitation-only group of passionate investors, entrepreneurs, developers and others who care deeply about how to make the world a better place using blockchain technologies.  The society represents $1 Trillion+.
Christopher was recently invited to be part of a group of 30 global socially minded entrepreneurs to Necker Island, Richard Branson's personal island to spend time with Sir Richard and learn from each other while building relationships to change the world in positive and loving ways.  As a result, Christopher is a proud member of the invite-only Change Makers Rule Breakers Community.
Christopher, is an energized entrepreneur who started his first of several successful software companies, Passageways, out of his dorm room at Purdue University.  He has served as a technical and strategic advisor on a variety of startups and helped them get acquired or grow in a profitable way.
He received the Governor's Award for Tomorrow's Leaders by the Indiana Humanities Council and serves on the Dean's Board at Butler's Jordan College of the Arts.  Christopher was an organizer of the inaugural TEDxPurdueU & TEDxIndianapolis events.  He is also the most tenured mentor for entrepreneurship high school kids at the Purdue Entrepreneurship Academy and has taught at Purdue University graduate-level entrepreneurship.
He shares his time between Belvedere, California in the San Francisco Bay Area and his home in Carmel, Indiana.  Christopher is excited to help new entrepreneurs on the technical side or business strategy side of things or just to be a listening ear.
Active member of Change Makers Rule Breakers, 1 of 30 socially minded global entrepreneurs invited to Necker Island, Sir Richard Branson's personal island to learn and build relationships to change the world in a positive and loving way.
Created, managed and sold a successful industry-leading software company from his dorm room to financial institutions in over 6 countries, Passageways (www.passageways.com).
Designed and led the development of the profitable Fiserv/Open Solutions Client Association Community Portal serving over 10,000 financial institution employees nationwide (www.ficommunity.com)
Facilitated the strategic direction, development, and launch of the Credit Union National Association's Online Network serving over 50,000 financial institution managers, CIOs, CFOs, Marketing Professionals, and CEOs. (community.cuna.org)
Winning the Inc. 500 award in 2008, for being one of the 500 fastest growing companies in America including an impressive 27th fastest growing software company in the country.
Governor's Award for Tomorrow's Leaders , Indiana Humanities Council
Longest tenured mentor for Purdue Entrepreneurship Academy for High School Kids
Founding Organizing Team for the 1st ever TEDxPurdueU and TEDxIndianapolis events (Speaker Coaching Lead in addition to organizing)
Winner of Indiana Companies to Watch – Fifty of the top second-stage companies in Indiana were recognized last week as part of the Indiana Companies to Watch awards. The nominees represent high growing companies both in revenue and in job creation. More than 500 nominations were received from companies in 66 Indiana counties. Passageways was among the fifty companies honored in 2009.
Winner of 2006 BAI Retail Delivery Conference and Expo, Best of Show Award
Winner of 2006 Credit Union Journal Best Practices Award.
Top 40 Under 40 Business Professionals, 2007 (Tippy Connect Young Professionals )
Burton D. Morgan Competition Winner at Purdue University, 2002
Venture Challenge, San Diego State University Finalist, 2002
Founder / CEO, Vendorcamp
Vendor Relationship Management and Community Ratings Platform for Financial Institutions.
Profitable in it's 1st year
Customers over $500M in size
Co-founder / CTO, Rake Digital Media
Digital Media Company specializing in production management and large-scale display of media (hashtag-based photos, videos, and more).
Founded in Nashville, TN with a team of 5
Strategic Advisor
Strategic Advisor for FoundOps, an online service delivery facilitation startup.  Top Startup of the Year in 2012, Startup Bowl, for the State of Indiana.  IP and Team was integrated into Angie's List (NASDAQ: ANGI) in early 2013.
Co-founder / VP Product Development, Passageways (2003-Present)
Created, managed, and sold a successful industry-leading software company from his dorm room to financial institutions in over 6 countries, Passageways (www.passageways.com).
Design, Architected, and built the Passageways Corporate Portal Collaboration Platform which grew to serve financial institutions profitably and globally over 10 years.
Initial investment of $100,000, profitable within 3 years and remained profitable for 10+ years till exiting
Grew Passageways from its establishment in 2003 to over 450 banks and credit unions in 6 countries, reaching profitability in the first year.  Customers range in size from $100 million in assets to many over $1 billion, including 40 of the largest 300 institutions in the United States.
Passageways' mission is to provide enterprise collaboration solutions, helping their employees and partners become more efficient in collaboration and interaction with different systems.
Successfully exited
Technical Experience in Product Development
Introduced Agile Software Development practices to entire organization including business development, customer support, and product development.
Grew product development organization from 0-25+ employees including software developers, architects, engineers in test, product managers, and user experience professionals
Designed and built large-scale deployment system from delivering all Passageways Collaboration software to all clients within their internal networks securely
Designed and built first Client Community Platform incorporating idea sharing, best practice aggregation, gamification, and service-based integration into product line
Designed, architected, and built first editions of Passageways Help Desk Module, Passageways Expense Reporting Module, Passageways Assigned Tasks Workflow Module, Passageways Products & Services Mgmt Module, Passageways Forms Module, Passageways Discussions Module, Passageways Rich Announcements Module.
Implemented strict C# Code Implementation Standards, enforced by gated check-ins and Continuous Integration Build Systems to constantly ensure the highest quality software
Rose Hulman RISE Entrepeneurship Series 2013 – Featured Speaker
Startup Lafayette, Purdue University – Keynote Speaker
Verge Indianapolis 2013 – Keynote Speaker
Credit Union National Association National HR Conference
MatchBox Startup Coworking Studio – Keynote Speaker
Community & Educational Experiences
Board Member – Startup America, Indiana
Instructor at Purdue University for Graduate-level Entrepreneurship
Longest Tenured Mentor for Purdue University Entrepreneurship Academy, 2007 – 2015
Mentor for Launch Summer, Entrepreneurship Summer Camp for High School kids at Harvard/MIT